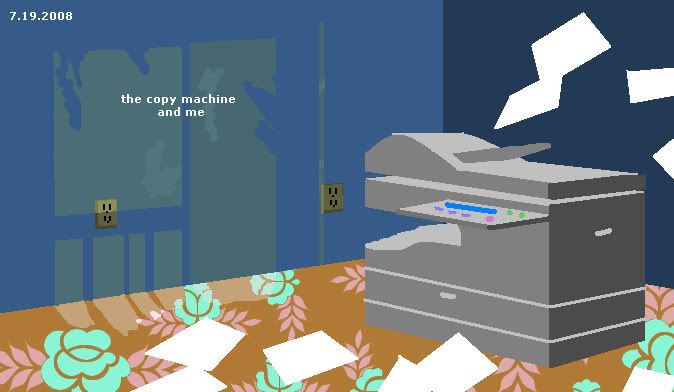 favorite activity: when i forget to have the machine 'collate' the 26 copies of the same couple of pages,
and so i spend a good half hour making coherent packets out of the 26 copies of page 1, the 26 copies of
page 2, and so on. it's disturbingly satisfying.
0 comments more or less.
teaching is hard.
today was field day: the other teaching interns and i were required to participate in the "izzy dizzy relay race":
an activity that involves running from one side of the field to another, resting one's forehead on one end of a
baseball bat and spinning in place ten times, then running back.
of our several non-teaching duties as teaching interns, this was probably the first that no one tried to
follow up with a drink.
2 comments