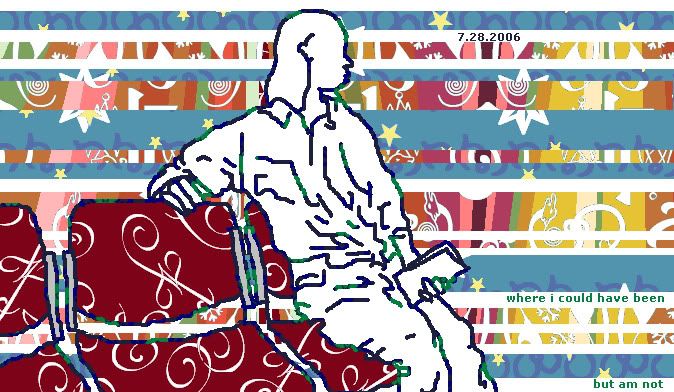 so, last weekend when i met up with olga and jacob (taspers) in new york, i casually brought up going to alex's play in baltimore.
we got very excited about it for a few seconds, then the conversaiton went something like,
jacob: olga, can you drive?
olga: no.
jacob: tae-yeoun, what about you?
and i thought that was the end of the story.
later this week, the emails started flying and it looked like we were on our way to getting to the planning stage, but not quite there.
after class today, i get an email from jacob asking if i can take either the 1:30 or 4:00 train from chinatown to baltimore.
i pack my bag, and curse jacob for not having a cellphone. but traveling with jacob! (it was and still continues to be my dream.)
for all of an hour and twenty minutes i actually thought i was going to baltimore that night.
but i didn't.
4 comments