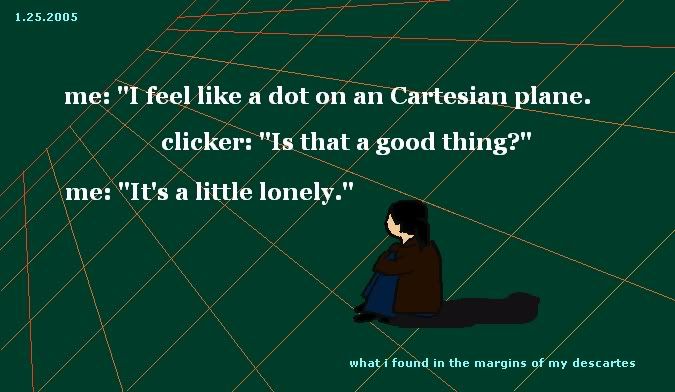 rene.
i remember
really
wanting to write,
i have discovered a truly remarkable proof which this margin is too small to contain
, but i resisted the temptation.
edit: *a cartesian plane, not an.
0 comments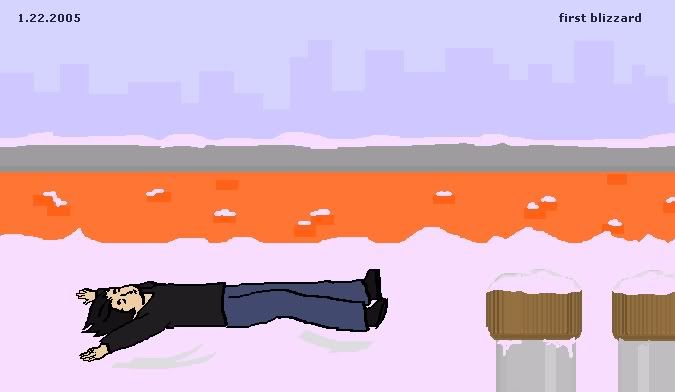 when i was in texas last last summer, one of the kids, matt, had a photo album with him, in which he had photos from the year
he spent in capitol hill. and there was this one picture that i found so beautiful, and they were in a cityscaped rooftop like
this, and the three of them (matt and his two best friends there) were stretched out on their backs in the snow in their coats.
i thought then, how such a poetically desolate setting would be shared between them with no need for conversation
at all, letting the atmosphere speak for itself, so to speak. i wanted that, exactly that, for myself this winter.
and, nothing himself, beholds
nothing that is not there and the nothing that is
.
but instead, utterly unpoetically, i went to a snowball fight between two rival colleges (neither of which i'm in - i was a
hired mercenary) and got totally creamed. and then we made hot chocolate and it was just one of those i freaking love college moments.
and i have so much work to do. but i'm blogging instead.
0 comments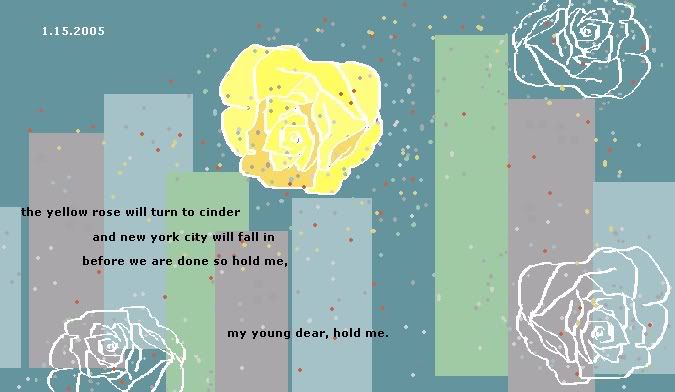 - anne sexton,
rapunzel
.
see the thing about telling me to post something when i have nothing to post about is that it inevitably results in
me consulting random lines of poetry.
considering my extended essay was on anne sexton, it's rather sad, really, that these are just about the only lines i
remember from her poems. and this one's about a lesbian pedophilic infatuation. oh, anne.
something i want to clear up, even though clearing up shouldn't be necessary if
you know me well enough
:
the green-haired figure in the last post was
not
andrew. andrew does not have green hair.
happy start-of-classes to all.
0 comments