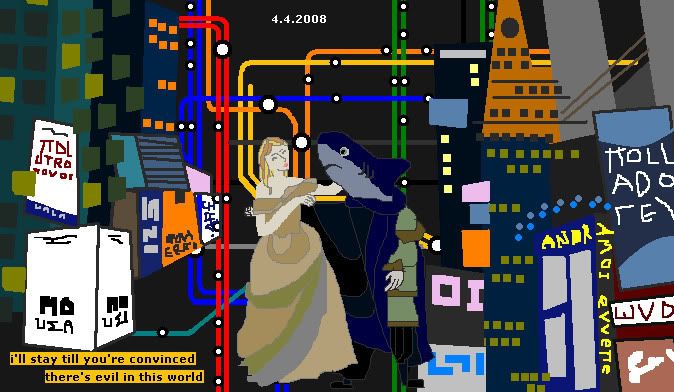 - from
'fight song melodies' by eef barzelay
.
while making this post i completely lost track of time and missed an appointment i'd made with anne fadiman
several weeks ago. she'd waited for me for fifteen minutes. by the time i realized what time it was and ran
to her office she's already left. ironically, i'd sent her a confirmation email just the day before because
i thought she might stand me up. it's like some uncontrollable part of me wanted that irony to fold out to
the fullest. then the universe wanted my life to be even more dramatic, and i cabbed it to the station and i met
her there, and it just so happened that her train was delayed.
i'm a mess. don't know what to do with my life. the senior essay is not writing itself.
john hare
hates me.
jonathan safran foer
hates me.
and
anne fadiman
has every right to hate me.
3 comments