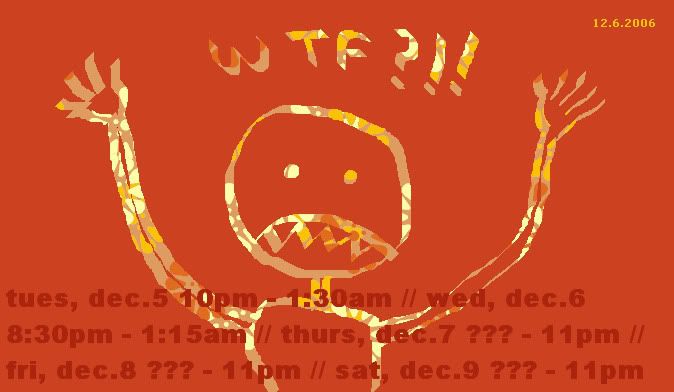 rehearsal schedule this week for
street scene
. i play in the pit orchestra, back stage where i can't even be seen.
and the following week goes something like:
monday
:
another concert
, with berkeley orchestra with the requisite
dress rehearsal
in the afternoon
(come! i have a nice part in the haydn!); philosophy of architecture
paper due
.
thursday
: greek
project
due.
friday
: goethe
paper due
.
the following week
: greek
final
, fly home,
fiction portfolio due
(for which i have yet to write two more stories. argh.)
what am i doing with my life?
2 comments