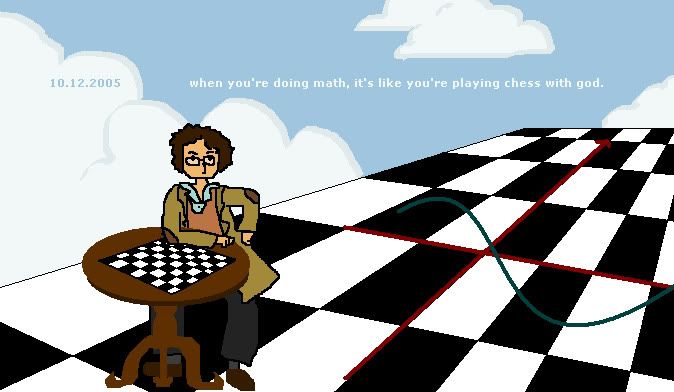 - igor frenkel, my math professor.
yesterday i took my first-ever midterm (*russian accent* "i thought you'd be done in thirty minutes..." - igor, seeing that the
entire class was still working, ten minutes after class was actually supposed to end) and prompty pulled an all-nighter writing
a paper only to find out that the deadline had been extended. why am i so out of it?
1 comments