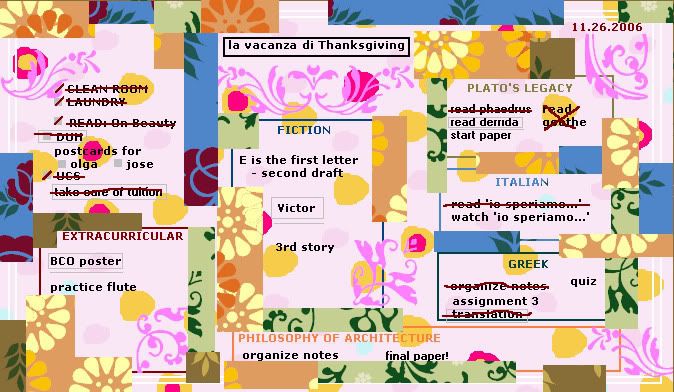 right. it's ironic, but the things i spent the most time on are the things that ended up not getting finished:
the BCO poster - I only have to paint the background colors and scan it and add text to it; Victor; Derrida - sort of.
the scary thing is that i haven't even started thinking about my papers and i'm generally really really screwed
for end of term. my excuse is that i got sick, but i think i might have been more productive then. ugh.
23 days till i go home.
0 comments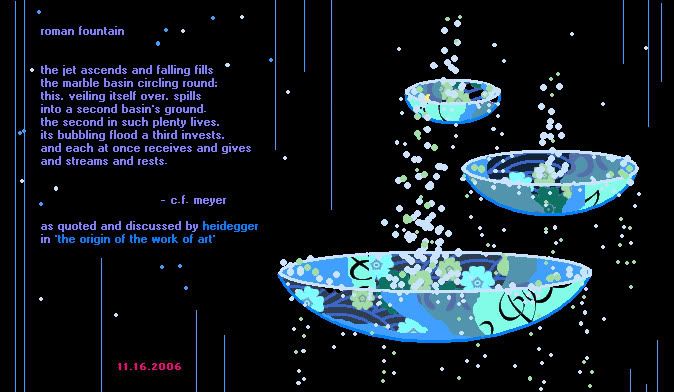 ihatepapersihatepapersihatepapersihatepapersihatepapersihatepapersihatepapersihatepapersihatepapersihatepapers.
0 comments

this is where all my time goes when i ought to be working on my philosophy/architecture paper.
0 comments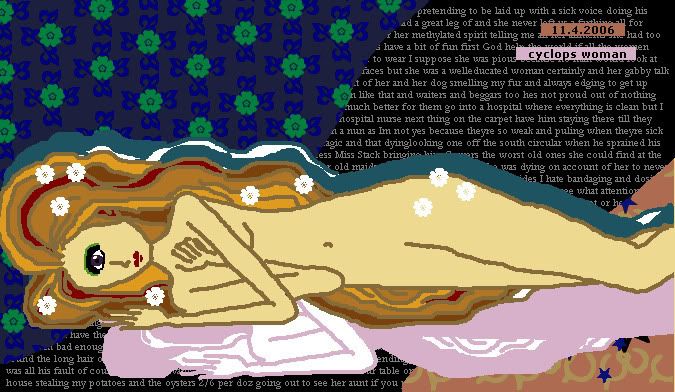 the other day i received a flattering and amusing email from rachel khong, from my fiction class last semester,
commissioning a 'cyclops woman.' this is the result. other people (actually just parima) have requested the revival
of my much-neglected blog, so to parima's credit, i
have
been working on another long-term sketch that i plan on
putting up when i finish it. it's just that i don't write as many papers as i used to and now lack the procrastination
incentive. also, greek doesn't require that i keep the computer on. speaking of which, i have a greek midterm
on monday. i hate that class.
0 comments