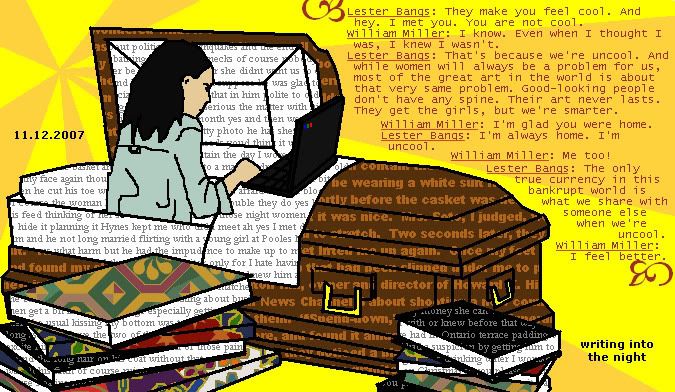 i've spent the past three weeks at a
funeral home
profiling a funeral director for
my nonfiction writing class
.
now i have to write the darn thing up by tomorrow.
someone from the class brought up the kid from
almost famous
.
in the meantime, i've 'discovered' (the way
fire was 'discovered'
- people always knew it was there but it had no
personal significance for them)
ebay
and the vending machine in the basement of my building.
4 comments