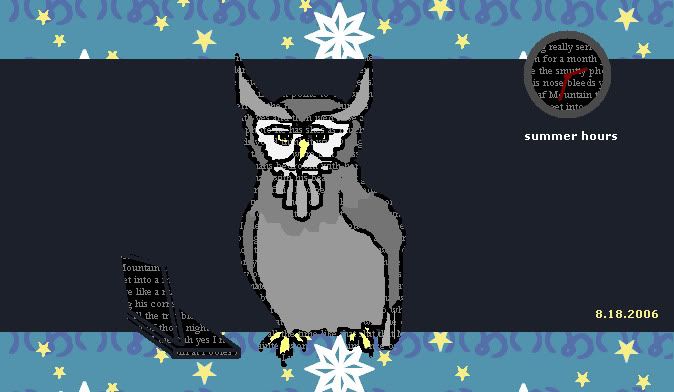 now that class is done, i stay up later than i stayed up memorizing greek verbs. just because i can.
and it's not even like i do the things i tell myself i'll get done, like reading, or laundry, or dishes.
today, though, aldrin and steven came by for dinner and i made bibimbap, while aldrin made pancit (filipino noodles). so good.
then aldrin went off to watch
snakes on a plane
(wtf?) and steven and i watched
secretary
on my laptop. that makes it my
fourth time watching this movie this summer. i'm kind of sick of it now.
6 comments