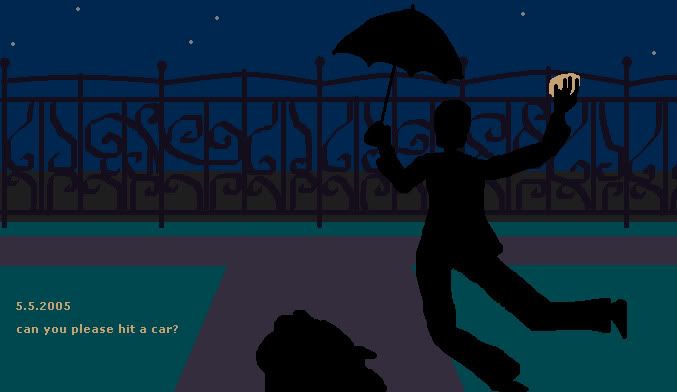 - neal again, sometime during the weekend. has got to be one of my craziest yale memories.
(basically, someone was throwing pastries in succession over the fence toward passing people/cars.)
maybe it's a guy thing, but today the guys we were having dinner with got into a minor food fight with each other. it stopped
when they reached for the utensils and one (rich) wrestled the knife away from the other (doug). doug got up and left. then
matty smeared peanut butter over his own face.
edit some hours later: 'have you done
any
studying?'
- roommate cristina, watching me post this
0 comments