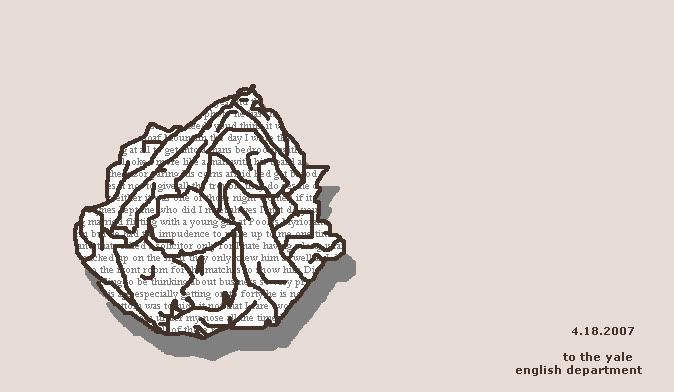 whatever.
and that's not a cabbage head in the picture.
0 comments

this would be me in any interview situation, like the one i had this morning.
2 comments

- my favorite passage from e.m. forster's
where angels fear to tread
, which i finished recently for first novels.
oh racial stereotypes.
it's nearing 5am and i'm maybe halfway through my conlaw paper and 2/5 through my greek assignment.
i'm not even worried. (which is why i'm blogging.)
but really, this week has been so unbelievably crazy, on so many different levels.
months ago my mom (in a good mood) sanctioned takeo's visiting the philippines and staying with us, because she didn't
think it was ever going to happen, but now it just might and my dad balked as though he'd never heard of such a thing.
i thought parents were a cohesive unit - don't they ever communicate?
0 comments

and this took a lot less than 15 minutes. the new direction of this blog is minimalism.
i have a story, but i probably shouldn't post it online where members of the yale community at large have access to the info
(especially since my facebook profile links to this blog.)
also, happy birthday margie.
i will upload my spring break pictures when takeo does.
3 comments