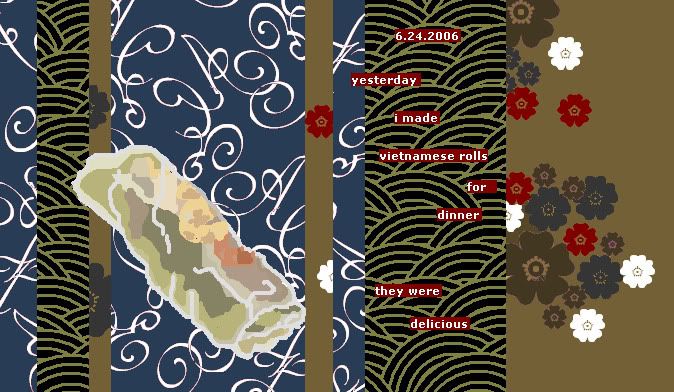 my first dinner party. i thought it was fairly successful, though i wish i'd given more consideration to the logistics.
my eight guests ended up crowded around the kitchen countertop, and no one really sat down until dinner was over.
it was quite a task to cook in the aftermath of the korea-switzerland game, after which i'd been screaming for a drink
the entire afternoon. only after all my guests left, jahanzeb next door came over for some leftover rolls, and brought me
a beer. i had it very quickly, got very red, allegedly sent out some stupid emails, and went straight to bed.
4 comments