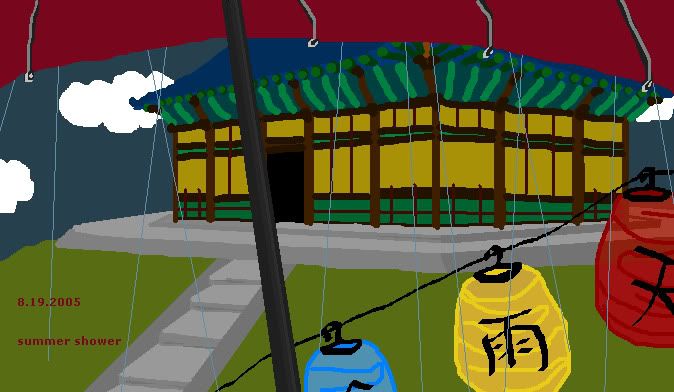 eunice, i racked my brains for months and stayed out in summer rain but still i couldn't come up with anything original.
this is supposed to be a place in korea i passed often getting wet in the rain.
for some reason i'm thinking of how in eighth grade asti liked the name rainer for a while. there's a quote in
the shipping
news
about how people on the continent name their daughters skye and the islanders name their daughters wavey. pretty.
so not looking forward to school. i love being a vegetable.
0 comments